LEUCHTIE - the innovative LED dog collar - Glowdoggie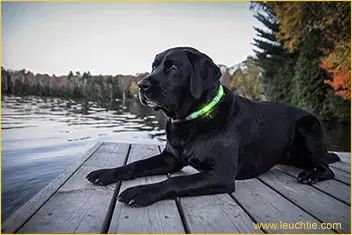 Dear Customers in the USA & Canada,
Our LEUCHTIEs were sold under the brand name Glowdoggie in North America.
Since the distributor has closed down we're happy to currently also supplying the many customers in Canada and the USA.
You'll find our entire led light collar LEUCHTIE range online.
Please contact us for any further questions – we'd be pleased to assist you.
Our LED dog collar products

Our aim: Safety for dogs and humans
Already since 2003 we have been crafting the LED collar LEUCHTIEs in our small manufactory in Weiden, Bavaria, completely by hand.
We have always aimed the greatest safety possible for both dogs and humans. To ensure this objective we make them clearly visible in the dark on all sides and over large distances.
This makes LEUCHTIE (also formerly labeled as Glowdoggie) stand for highest-quality LED dog collars ensuring the maximum functionality.
Ever since 2003 we continue to develop and refine LEUCHTIE with our own dogs and in cooperation with rescue dogs units – obviously in practice, not desk-based.
Trust the luminous collar LEUCHTIE for the safety of your dog - reliable and proven hundreds of thousands of times since 2003.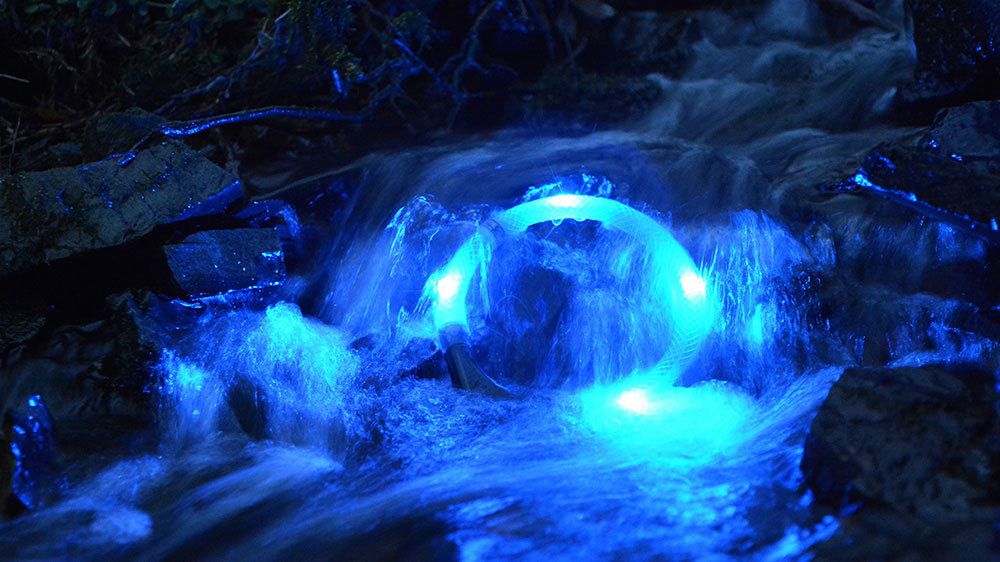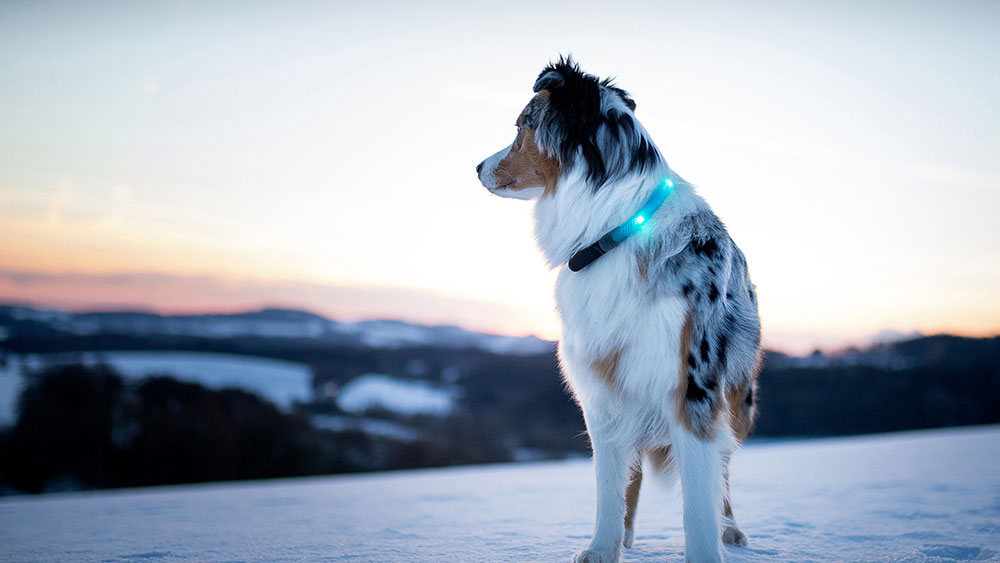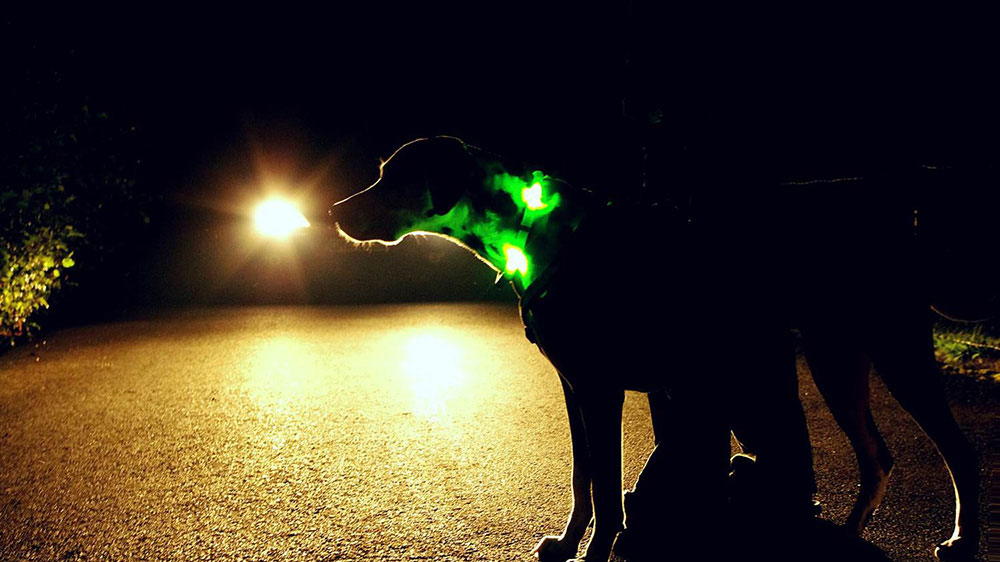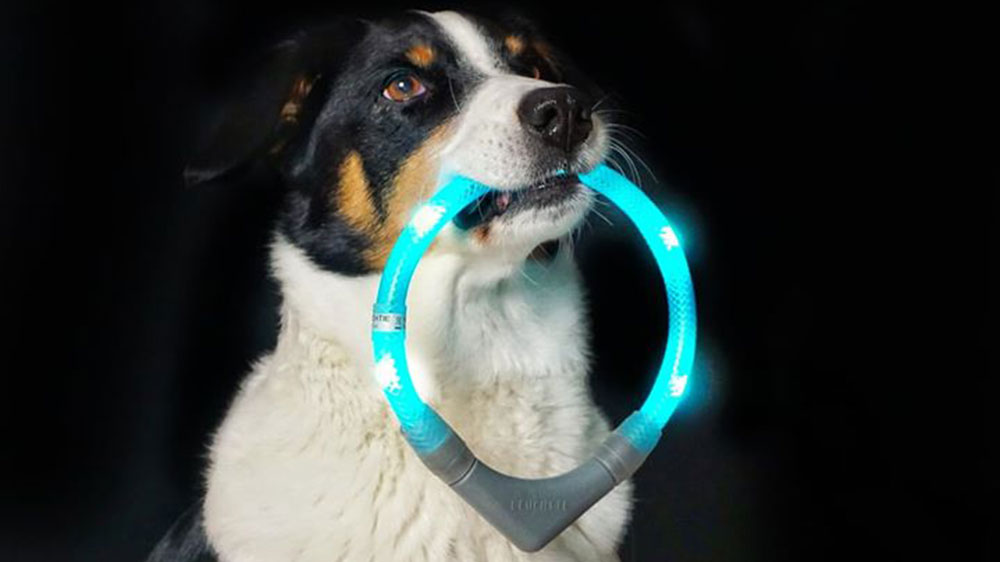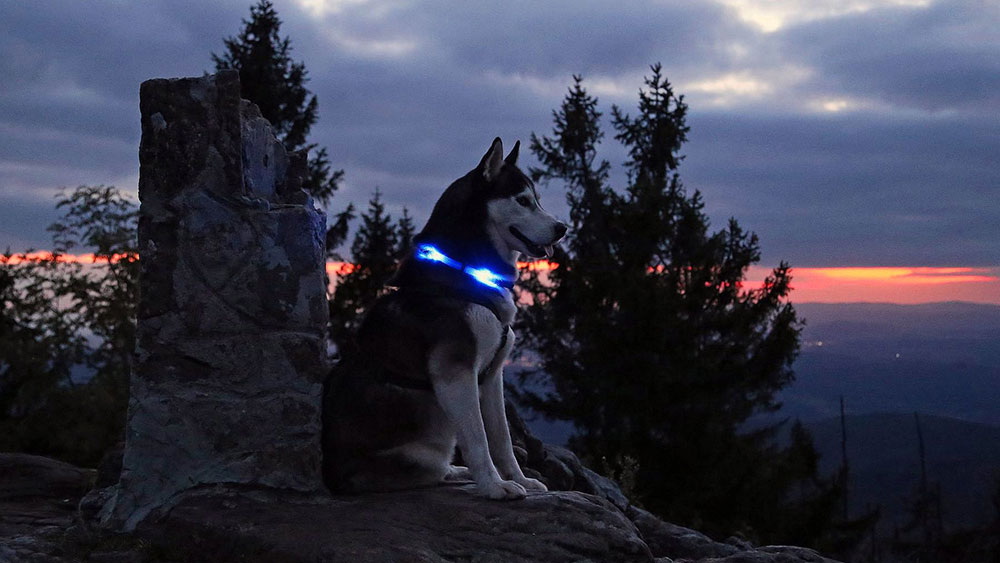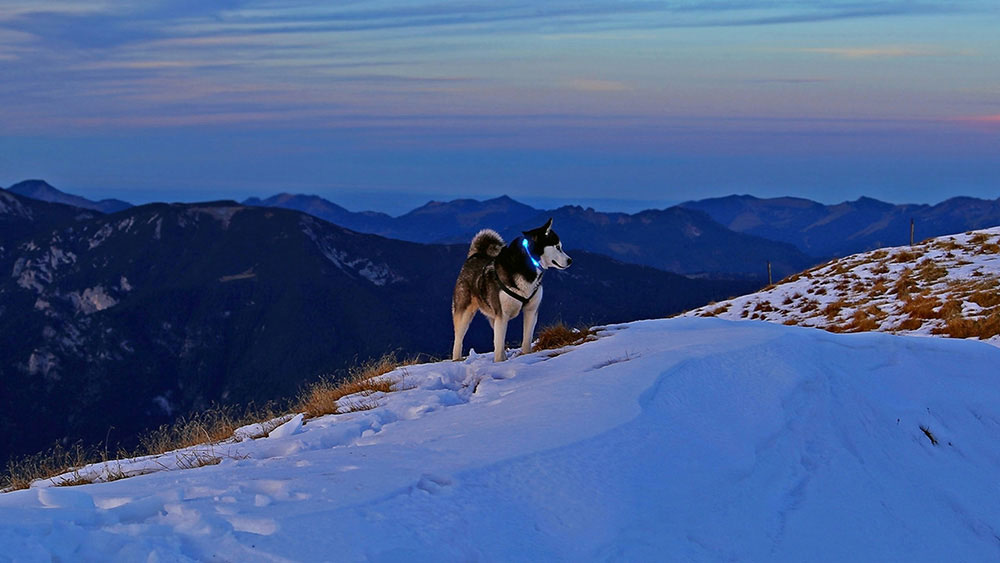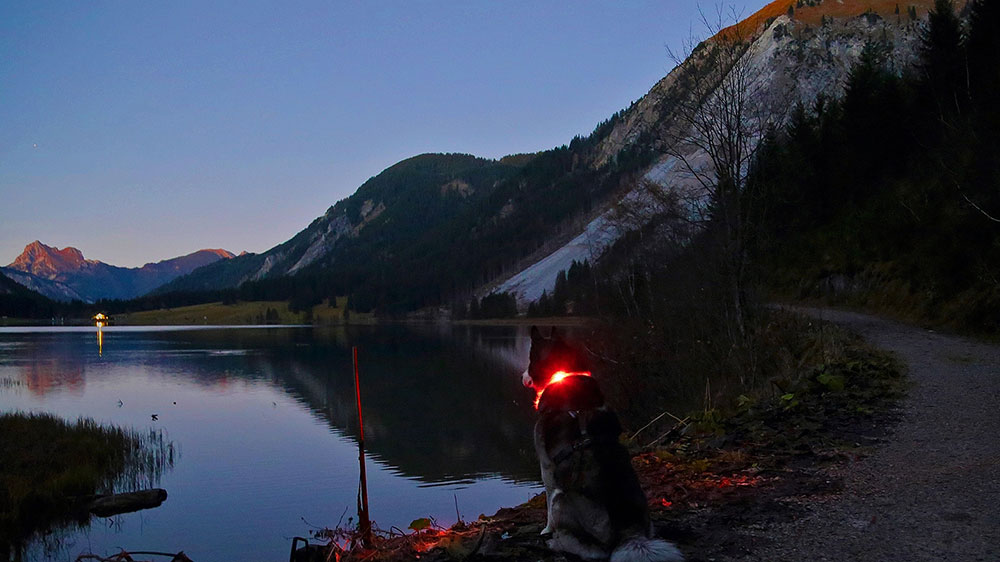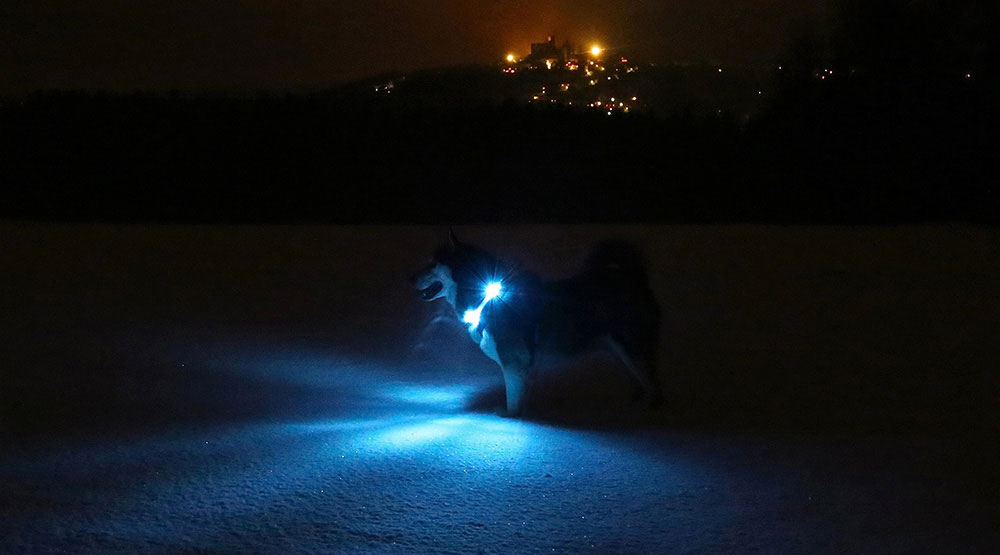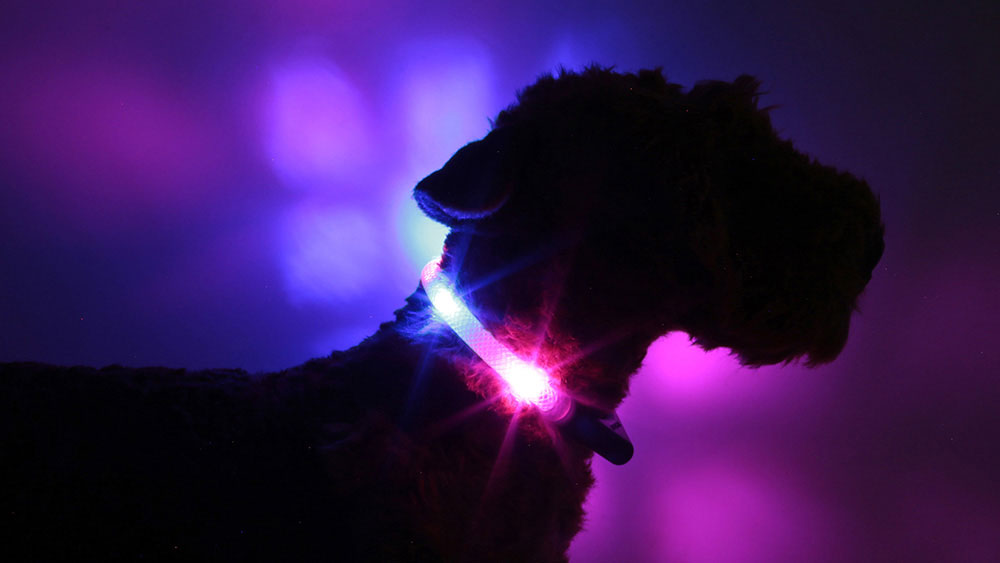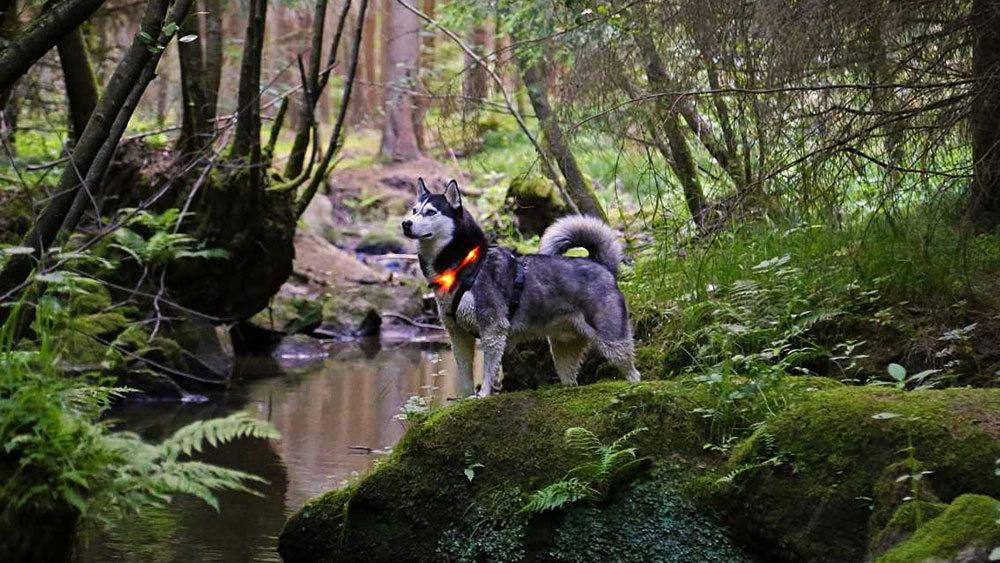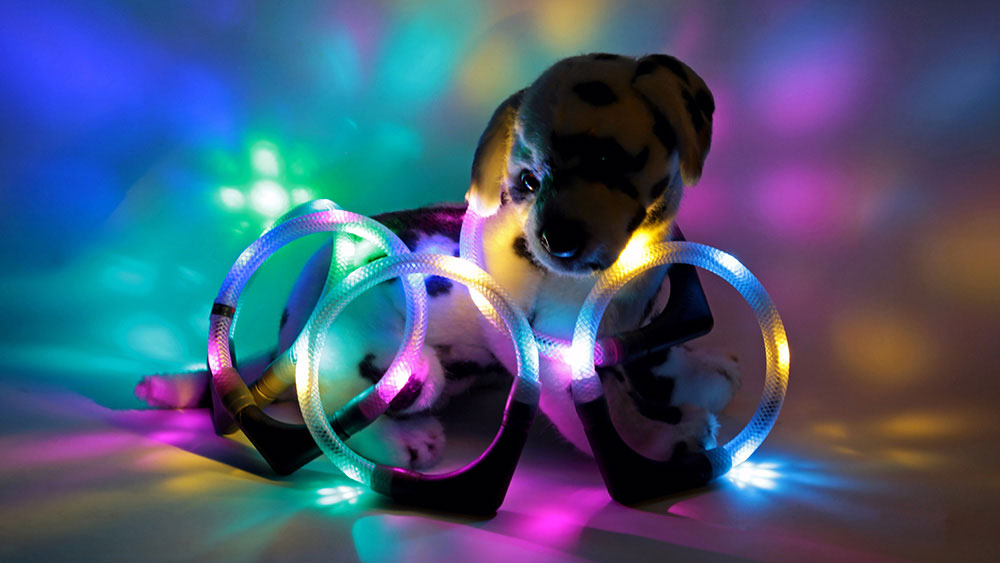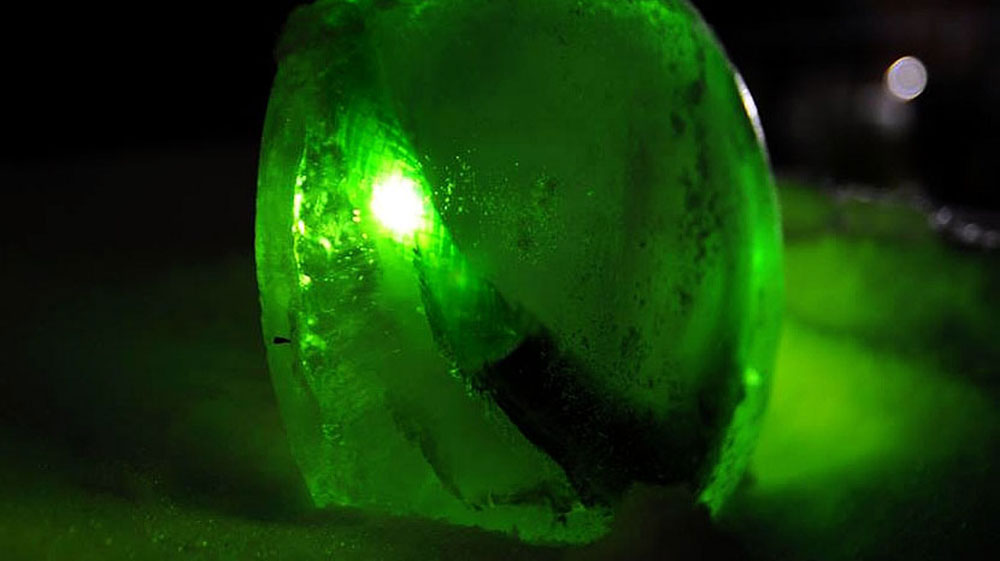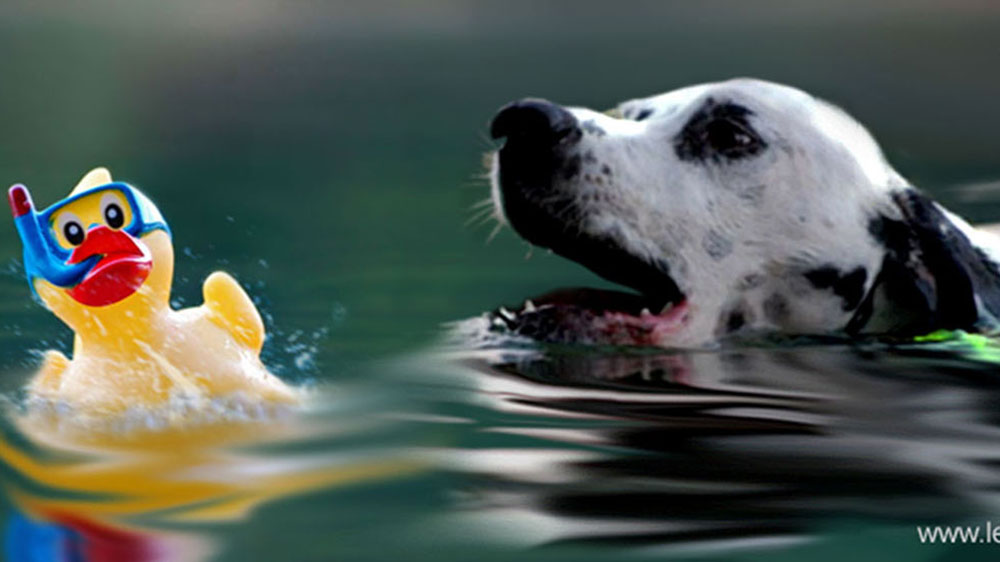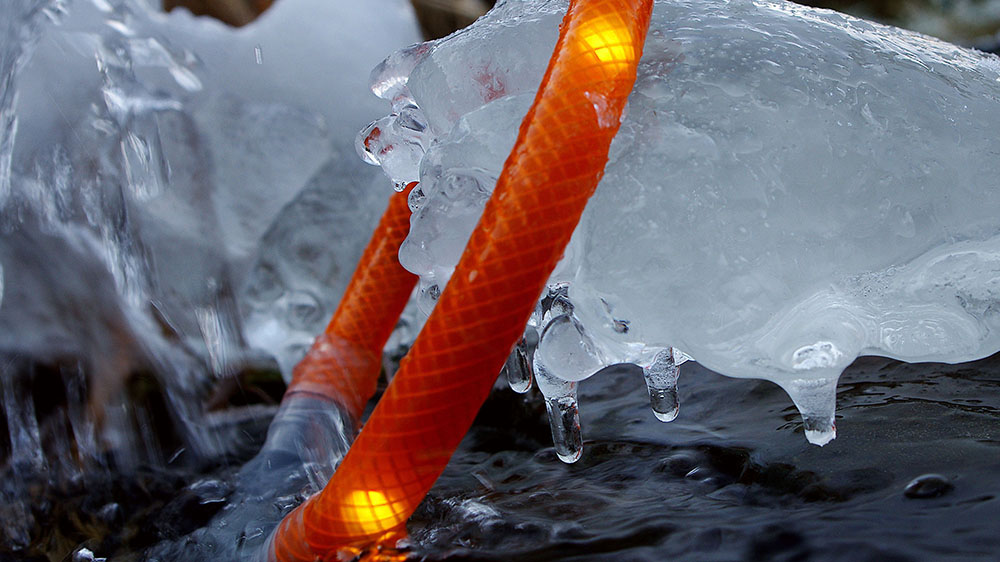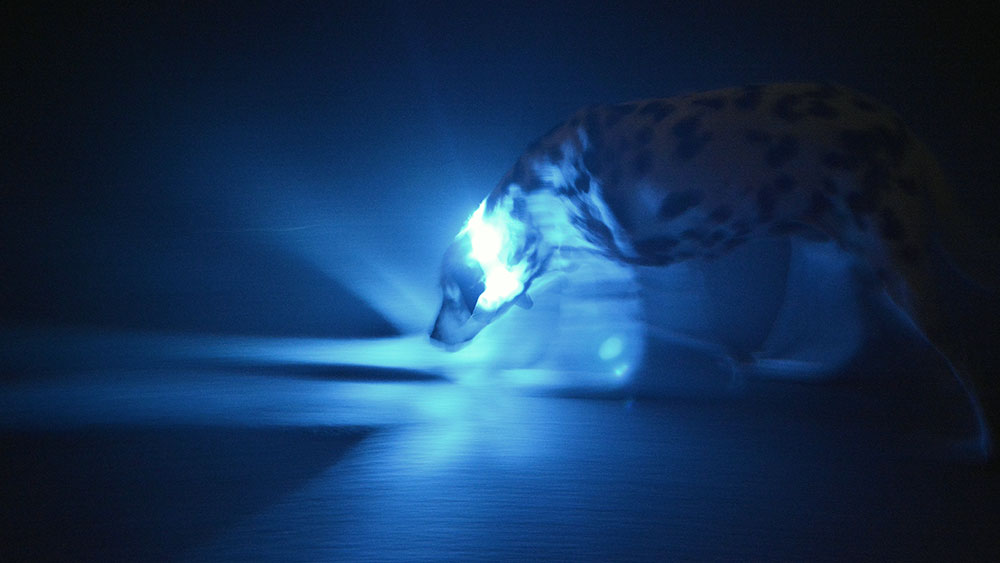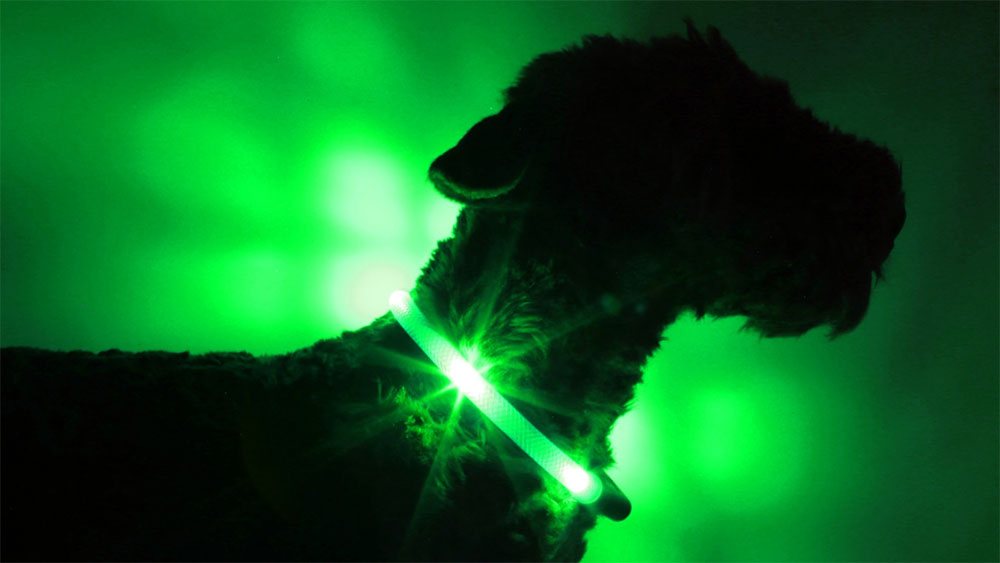 Overview of the benefits
LEUCHTIE is a state-of-the-art, extremely bright, durable and easy-to-use LED safety dog collars.
easiest handling
100% waterproof
extreme brightness from all sides
particularly energy-saving
up to 100 hours of illumination*
Battery or battery operation*
rechargeable via USB*
robust, durable, reliable
many striking colours and colour combinations
individual custom-made products available:
LEUCHTIE configurator
German production by hand
LED collar LEUCHTIE - as individual as your dog
There are 3 models of the LEUCHTIE LED collar light, which differ in their luminous intensity, duration and energy source. 10 different colors and even color combinations are possible.
*depending on the model or color
Sustainability and responsibility
LEUCHTIE is not a disposal item. With our repair service and low-cost spare parts we help you reliably at any time.
As far as possible, we try to keep all processes (web hosting, shipping, print media, etc.) climate-neutral and to support environmental protection projects.
Social responsibility
A part of the preparatory tasks is carried out in curative educational centers.
We avoid the exploitation of people and the environment that is typical of production in low-wage countries as far as possible and act consistently:
We manufacture our LEUCHTIEs in Germany and attach great importance to quality when selecting our materials and suppliers.